The Ceremony
---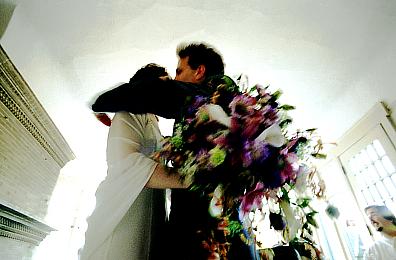 Just pronounced, the bride and groom kiss. Photo Mike Strong
A Better Angle on the Ceremony
The documentary format allows for a more flexible way of handling the ceremony. Depending on what your location deems appropriate for the photographer's movements your coverage can range from very formal or standard to more flexible.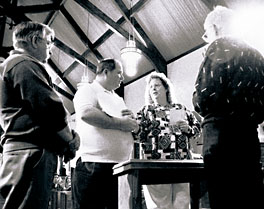 The rehearsal ceremony counts as well.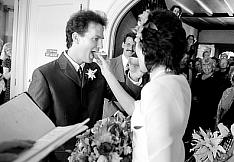 A shot in color is most easily the same shot in black and white when you use digital.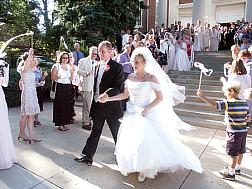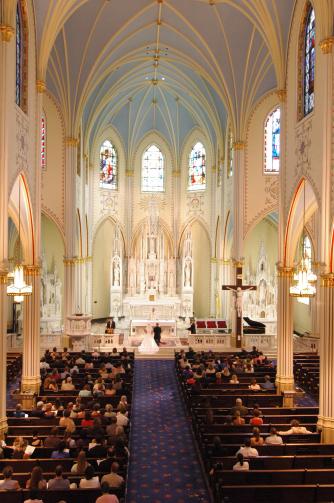 A long shot from the choir loft.
---